Posted by Tim on 17th Aug 2020
The small Appellation of Faugères makes great red wines. Here in the beautiful mountains yields are low and flavours intense. The idea of an Appellation is that there is a consistent flavour, so people know what to expect. Some areas are too large and diverse so this breaks down. Faugères is small and almost all schist, so much more consistent.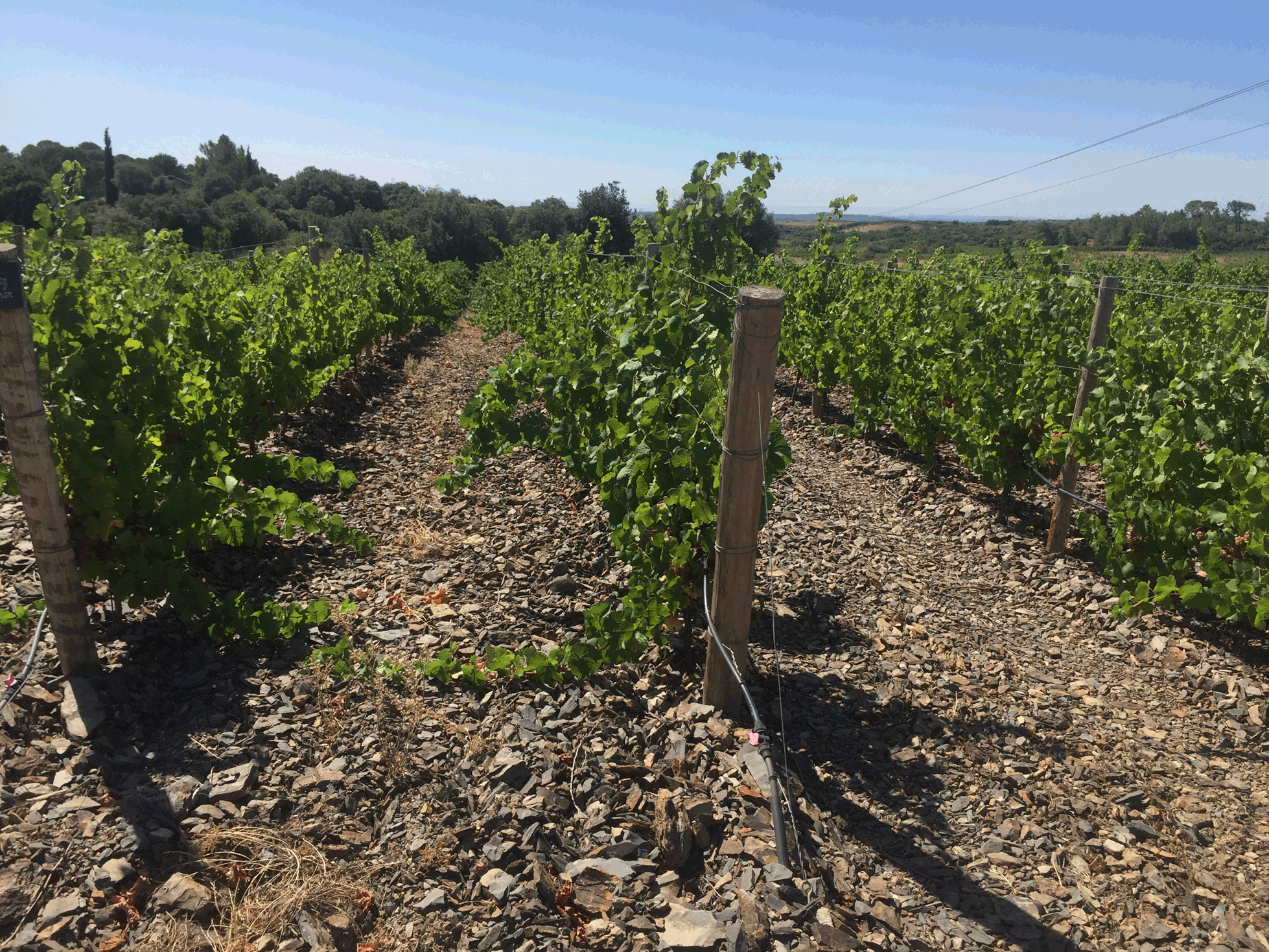 Flat pieces of schist in the vineyard
Last week we selected some Faugères wines that we will be adding to the range for the end of the year.